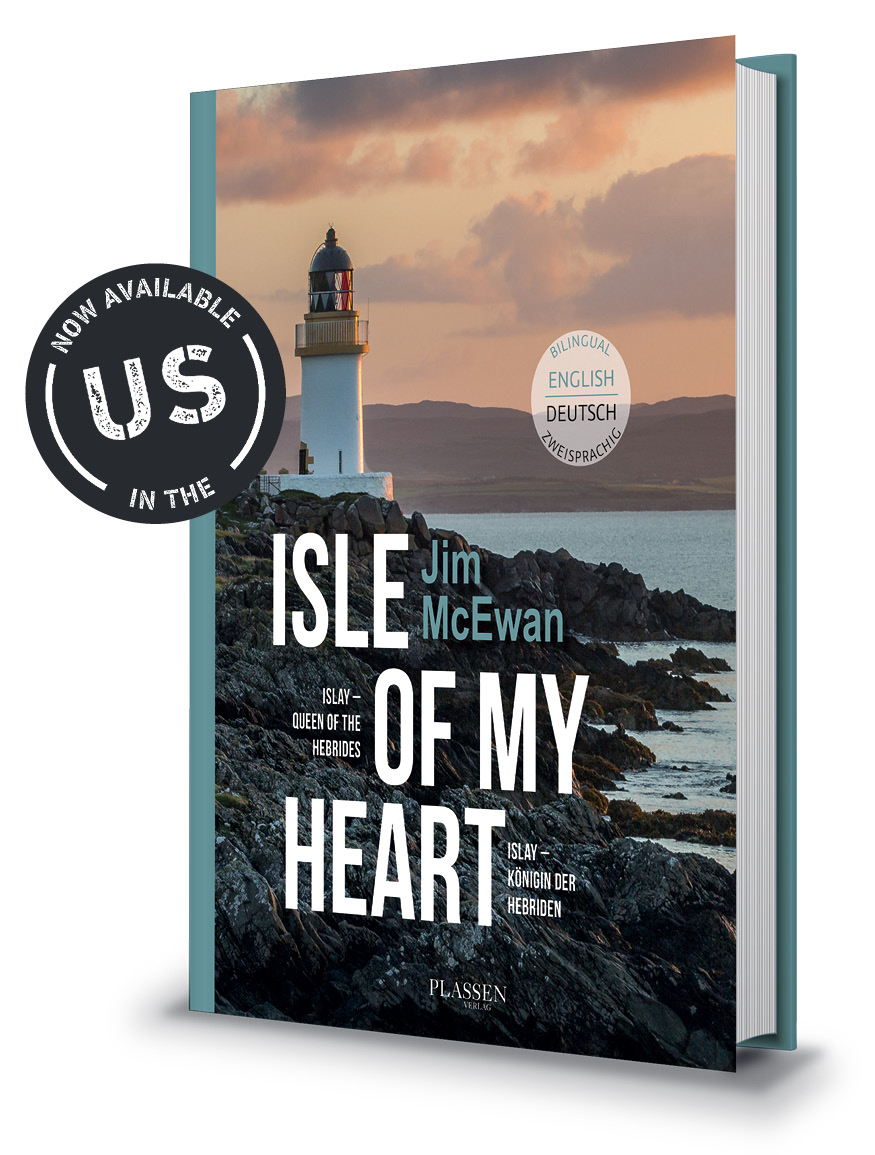 JIM MCEWAN: ISLE OF MY HEART
Availability in the US: Our partners in the US store and ship the book directly from US mainland. This is why we have been able to reduce shipping costs dramatically and are now able to offer domestic shipping costs of EUR 9.90.
A little up west from the Scottish land and a little north from Ireland - there she is, in the middle of the North Atlantic: Islay, Queen of the Hybrids, Whisky Isle and the home of Jim McEwan. As Jims name is written all over the history of the Scottish Single Malt, he takes the audience on a journey to the most beautiful places of the isle Islay. From the legendary Lighthouse at Port Charlotte to the ferry harbours at Port Ellen and the Kildalton Cross: this extraordinary tour dives deep into the most precious places of the isle - commented and narrated by Jim McEwan himself.
200 Pages, Hardcover,
ISBN: 978-3-86470-793-3
40,32 €

Buy now