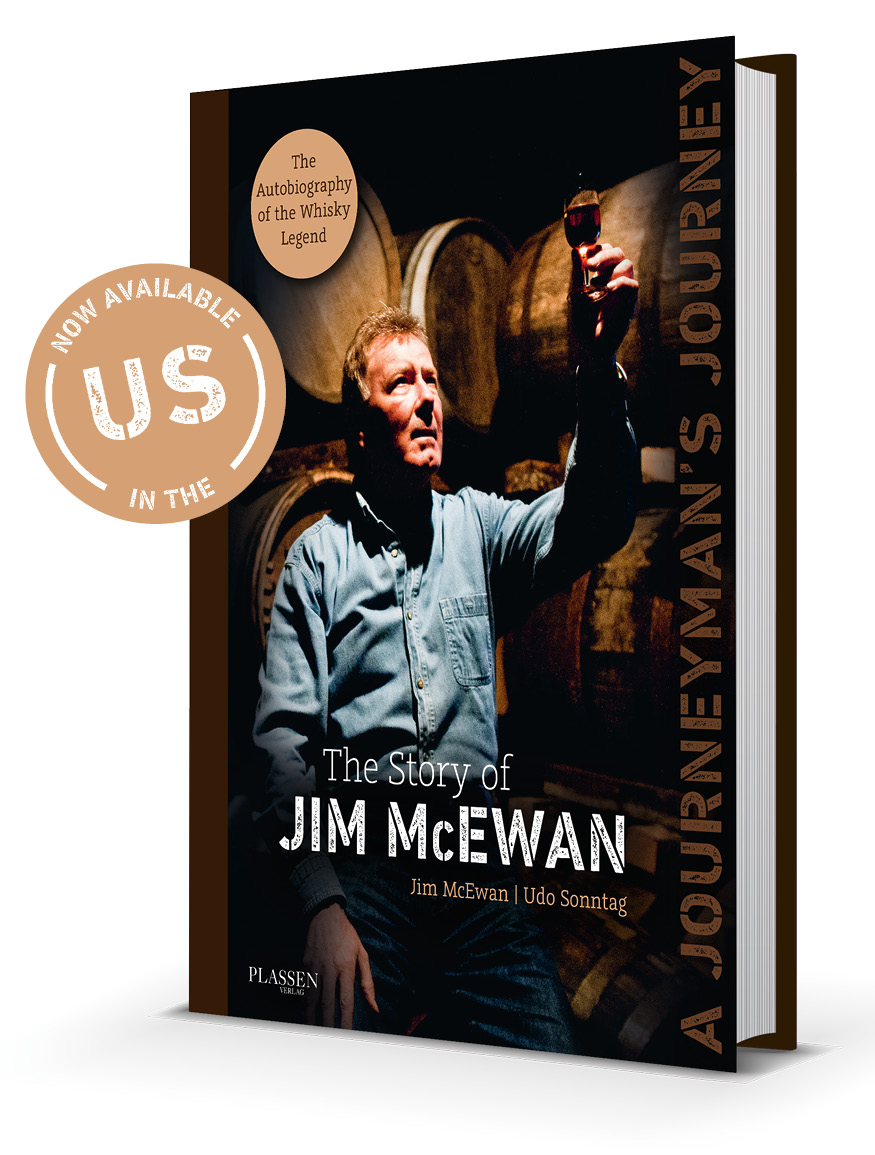 A Journeyman's Journey The Story of Jim McEwan
Udo Sonntag, Jim McEwan
Availability in the US: Our partners in the US store and ship the book directly from US mainland. This is why we have been able to reduce shipping costs dramatically and are now able to offer domestic shipping costs of EUR 9.90.
There are a lot of Whisky books on the market, but none is as authentic as "A Journeyman's Journey". The autobiography of Whisky legend Jim McEwan is more than a regular Whisky book as McEwan himself tells his story and the story behind the water of life and takes you on a journey from Scotland into the world.
Bowmore or Bruichladdich – Whisky does flow in McEwan's veins: Jim created the "Octomore" and the "Black Art", both setting new standards. His influence on the world famous Single Malt is absolutely unique.
"A Journeyman's Journey" is the perfect Whisky gift for everybody willing to dive deep into the world of Whisky. This book is a must-have for Whisky fans and fans of the living legend Jim McEwan.
528 Pages, Hardcover,
19,5cm x 25,5cm
ISBN: 978-3-86470-765-0
EUR 68.50

Buy now